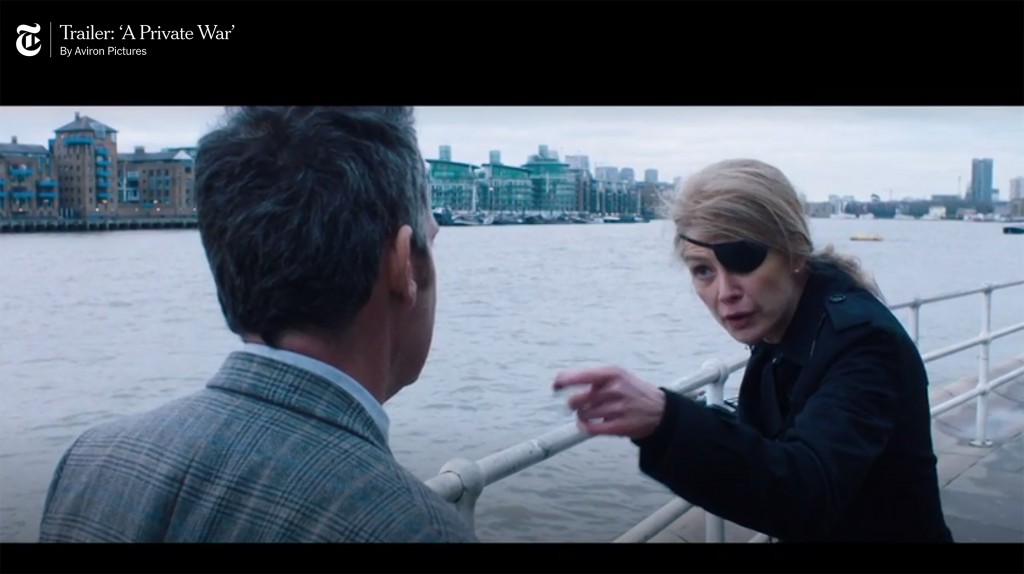 By Bill Gentile
WASHINGTON, DC, 2 December 2018 – "I see it because you don't have to," says Marie Colvin, played by Rosamund Pike, in Matthew Heineman's new film, "A Private War."
In a rant at her editor of The Sunday Times in London, she rattles off the names of friends and colleagues who died in conflicts around the world.
One of those colleagues was David Blundy, killed by a sniper's bullet in El Salvador in 1989. I was standing about 30 feet from Blundy in the Mejicanos neighborhood of the Salvadoran capital when a single shot rang out and he fell to the ground. (See https://www.nytimes.com/…/british-journalist-slain-by-snipe…)
Pike's line about Blundy's killing, plus the scenes of Syria's civil war, took me straight back to El Salvador. I covered El Salvador's civil war as photojournalist for Newsweek magazine. It was where numerous friends and colleagues of mine were killed or wounded, and where I helped carry two of them off the field of battle in separate incidents. Both colleagues died.
I rarely talk about those experiences. And I almost never write about them. But I believe that the climate in which we journalists and our craft find ourselves today demands that we, who know what real journalists really do, speak out.
I find it deeply offensive, irresponsible, cowardly and dangerous that politicians and their followers criticize or attack dedicated professionals whose sole motivation is the search for truth.
A recent New York Times story quotes CNN and PBS anchor Christiane Amanpour, who knew Colvin, as saying, "She was killed, probably directly targeted, for getting the truth out about the Syria war. (The film is) especially relevant given the murder of the Saudi journalist Jamal Khashoggi this month. He too was simply speaking the truth." (See https://www.nytimes.com/…/a-private-war-marie-colvin-rosamu…)
The attacks on truth, and on the journalists who tell it, are part of the reason that I'm working with colleagues at American University in Washington, DC, to create a course on journalists' safety. In addition, I pursue my FREELANCERS project, a documentary series exploring the lives and the work of freelance foreign correspondents filling the void left by mainstream media retreating from news coverage abroad.
In a recent review of the pilot episode of the FREELANCERS series, The Daily Beast Foreign Editor Christopher Dickey called journalists, "the voice of humanity." (See the review here: https://www.thedailybeast.com/why-freelance-reporters-risk-…)
I believe he is right. And I believe Marie Colvin was right. She was a voice of truth. A voice of all humanity.
(Colvin photo courtesy Aviron Pictures and The New York Times)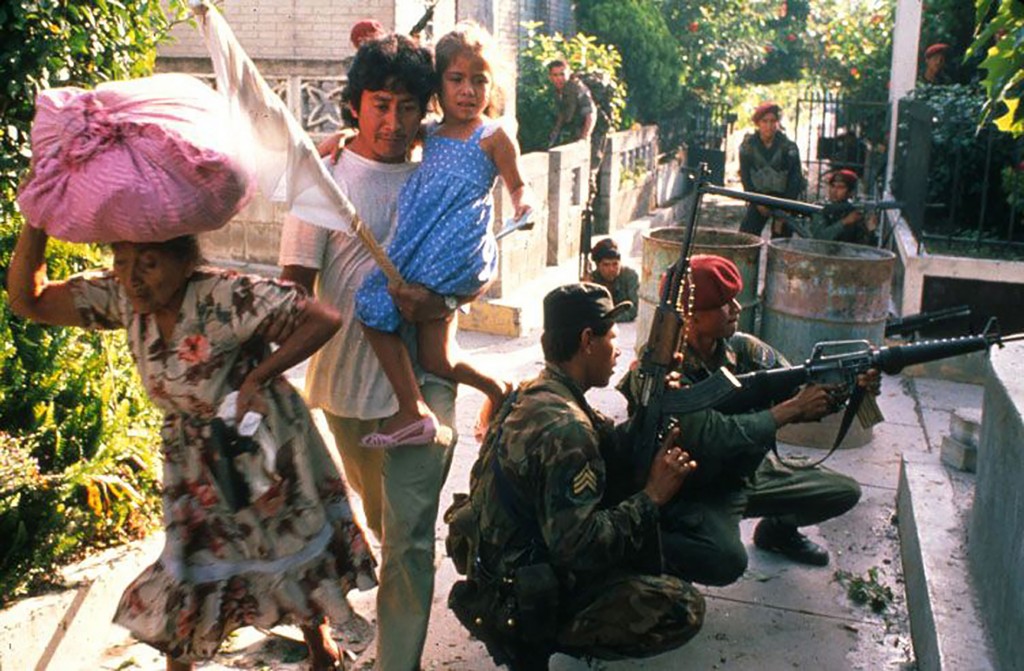 For civilians trapped in conflict in Syria, El Salvador or just about any place else, the story is always the same: Run for cover. Protect your family.
(Photo courtesy Bill Gentile. 1989. Copyright.)