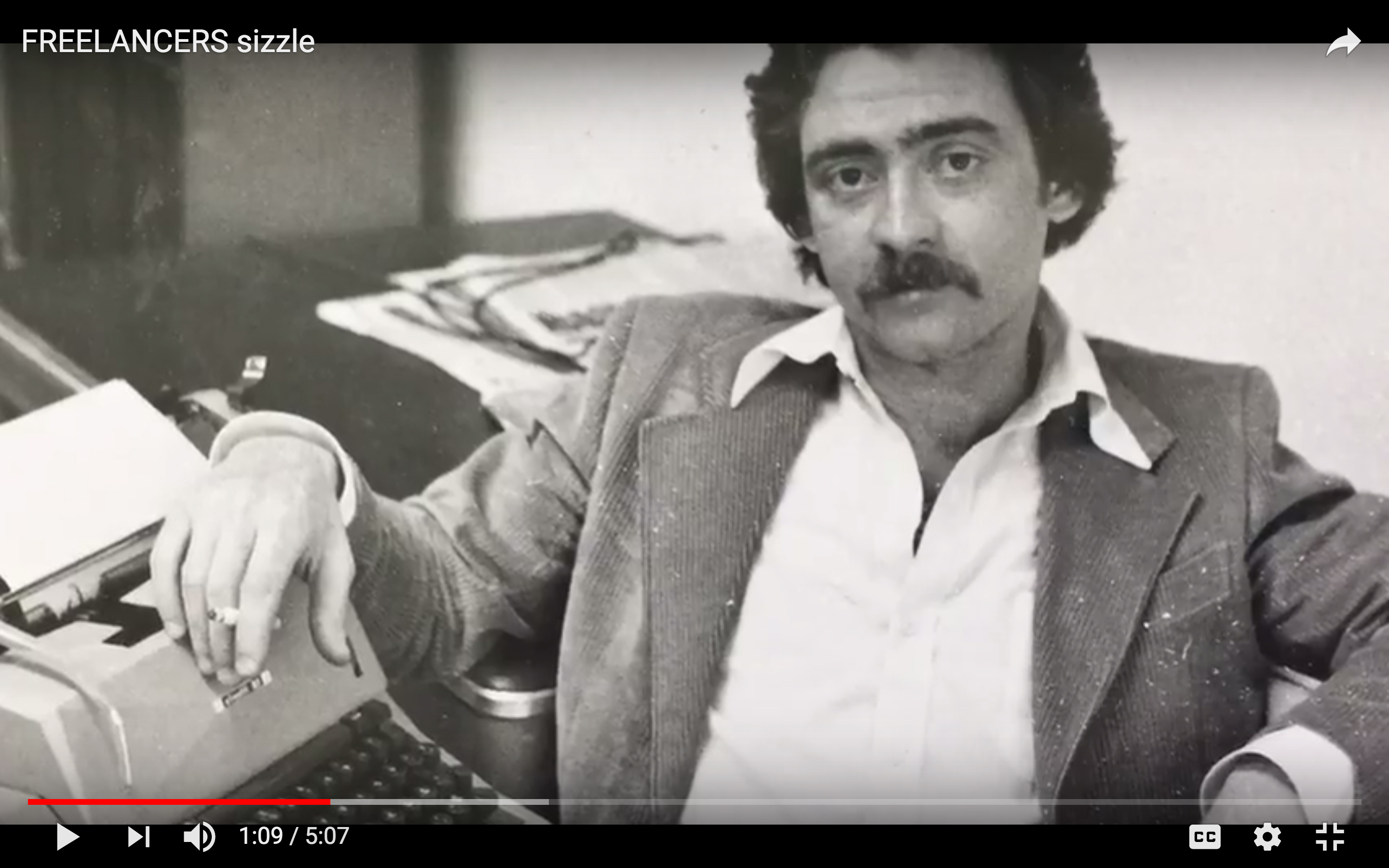 WASHINGTON, DC, Day 4 of 40 – They warned me about this stage of my FREELANCERS project. Post-production. Indiegogo crowdfunding campaign. It's a full-time job that keeps me running from predawn to late at night. But I want to get this story out, so I'm OK with the long hours.
My story – my documentary series — explores how a new generation of daring, determined and tech-savvy freelance foreign correspondents increasingly fill the void left by mainstream media retreating from news coverage abroad, and how their search for truth on the ground is transforming the craft of foreign correspondence.
In an age when information is power, what could be more important than figuring out, who sends that information to us? Too many Americans believe that journalism is exclusively about commentators in air-conditioned studios debating current events.
But journalism is more than that, really. journalism begins on the ground, with dedicated professionals searching for the truth.
The picture of me on this blog appears in the "sizzle reel" for my documentary series. It was made in the very early days of my career as a freelance foreign correspondent based in Mexico City. You can watch the sizzle reel here: https://www.youtube.com/watch?time_continue=13&v=Zr5ZwWrUD5E
Our Indiegogo crowdfunding campaign just went live and you can see it here: https://www.indiegogo.com/projects/freelancers-with-bill-gentile-mexico/x/13900262#/
You can see and learn more about FREELANCERS:
– On Facebook at
https://www.facebook.com/freelancerswithbillgentile/?view_public_for=1770344629932191
– On Twitter at https://twitter.com/billgentile
– On Instagram at https://www.instagram.com/freelancerswithbillgentile/
Gotta get back to work. See you tomorrow.
(Photo courtesy Bill Gentile)