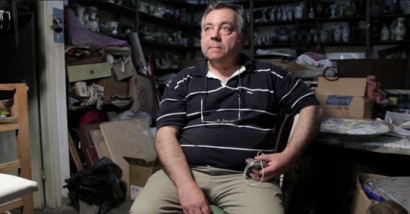 WASHINGTON, DC, 1 January 2014 — This is another of the stories produced during my December 2013 Video Journalism Workshop in Montevideo, Uruguay. Luis Melgar happened upon a shop whose owner restores artwork. But the man's real passion is radio. Luis spent a few days with Horacio Nigro, documenting his story, "A Life on the Wave."
Ours is a privileged craft. As we practice it, we exercise the luxury of getting to know people whose lives we otherwise never would have touched. And we touch them, we can impact them.
Click HERE to see Luis' film.