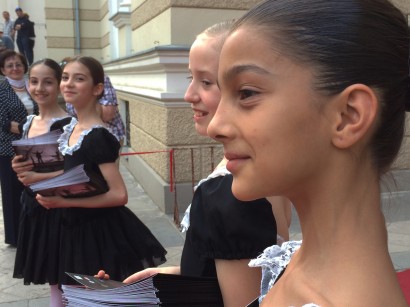 TBILISI, Georgia, 18 May 2014 — Young ballerinas line up to greet guests at the opening of a restored cultural museum in the Georgian capital.
I'm here for two weeks to discuss how digital technology and the Internet are revolutionizing the global exchange of information — and the way we live. We are at an extraordinary juncture in the history of mankind, technology and communication. Even more important than the Gutenberg press, the advances in digital cameras and the Internet provide us unprecedented opportunity. Ordinary citizens of the world now wield extraordinary power. We wield the power to communicate instantly, globally and in a language, the visual language, which supersedes both the written and the spoken word. Now, we can "raise our voices" and join the global conversation about issues important to us all.
Especially among the young, video is how ideas and information are exchanged. It's how we communicate. It's the new literature. Video is the new language. My job is to teach people how to speak it more effectively.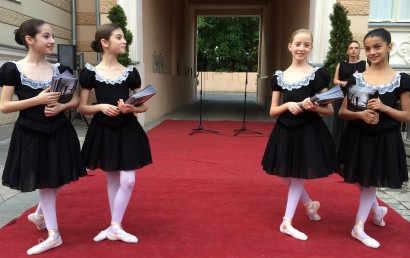 (Photos by Bill Gentile)
http://videojournalismworkshops.com