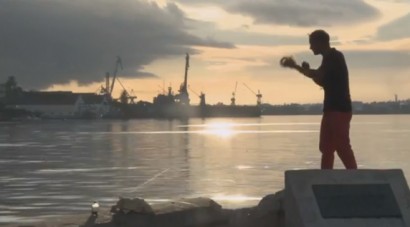 WASHINGTON, DC, 8 November 2013 — I routinely advise participants in my Video Journalism Workshops to maintain control — as much as possible — of their intellectual property. My latest film on the Cuban economy illustrates why. I shot the bulk of the story, which appeared this week on a new Caribbean news outlet, during my stay in Cuba in fall of 2011. And I've used some of the material in stories for other outlets. Because I own the rights to the material, I can continue to use it for future projects.
To see the story on 18degreesnorth.tv, click on www.18degreesnorth.tv, and scroll to the right for the second story in the show.
My re-use of this material, my intellectual property, would not have been possible had I sold all rights. So try to keep those rights as much as you can. When a contract says, "work for hire," that means that you lose ownership of the material when you hand it over to your employer. And although I've done plenty of work for hire, I try not to do so anymore. We know, of course, that one of the key reasons that Robert Capa and a handful of his colleagues launched the agency Magnum, was precisely so that they would maintain ownership of their intellectual property.
This is just one facet of the information that documentary filmmakers must understand and manage on their way to success. And this is only a fraction of the lessons that I try to import in my Video Journalism Workshops.
Good luck and stay safe.
Bill Gentile