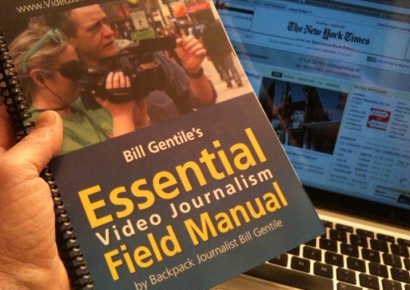 WASHINGTON, DC, 4 December 2012 — Here's the latest version of my "Essential Video Journalism Field Manual," which we'll be using for this week's workshop. This new version measures 7X10 inches, making it an ideal companion in your backpack every time you head out to the field.
After final revisions this week, my colleague Bruce Jones and I will close this first edition. The manual should be available on Amazon by early January.
Below, a look at the manual's inside pages. Here, Bruce Jones is shown in an illustration of my Six-Shot System.
(Photos by Bill Gentile)