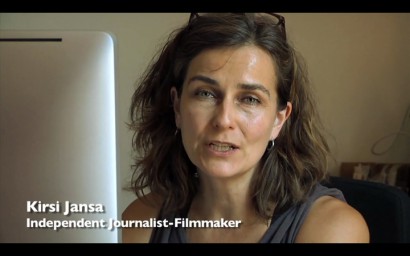 WASHINGTON, DC, 28 September 2012 — Kirsi Jansa was a participant in one of my Backpack Video Journalism Workshops. Since taking the course, she has devoted her time, energy and considerable skills to documenting the development of "fracking," the controversial process used to extract natural gas from beneath the earth's surface. Her series of documentary videos is called "Gas Rush Stories."
KIrsi lives in Pennsylvania, regarded as the epicenter of fracking operations that also cover much of New York, Ohio and West Virginia. HERE is a link to her most recent piece, this one from Germany.
Kirsi Jansa is a brilliant example of what one person can do with the technology so many of us now have at our fingertips.