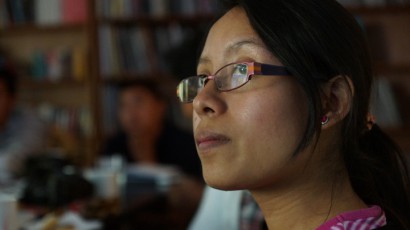 GUATEMALA CITY, Guatemala, 27 May 2013 — Jessica, one of nine Fotokids participating in my video journalism workshop, watches films being made during the five-day event. As we transit from the "pre-production" stage into the "production" stage of the workshop, I'm deeply impressed by the tenacity of these young people. By their thirst for knowledge and their grace in pursuing it.
They seem to remember everything I'm teaching them. Concepts with which they probably have very little familiarity. The Controlling Idea. Dramatic Arc. Formal and Informal Interviews. The Six-Shot System. Interview techniques. Video portrait. They get it.
Founded in 1991 Nancy McGirr's non-profit aims to break the cycle of poverty through training in visual arts and technology.
This is the second workshop I'm conducting here. The first was funded by the Thomson Reuters Foundation and hosted by Fotokids. It included about a dozen professional journalists working here in Guatemala.
(Photos by Bill Gentile.)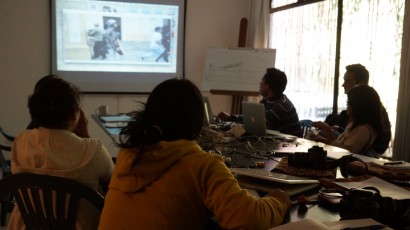 Above, Fotokids watch their fruit of their labor.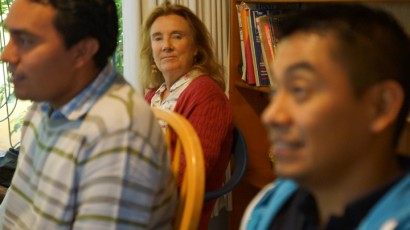 Above, Nancy McGirr oversees the workshop.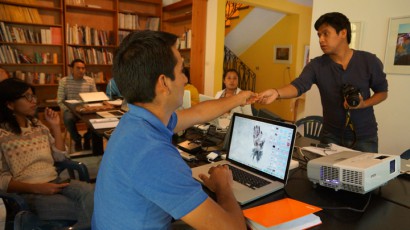 Above, Fotokids working together.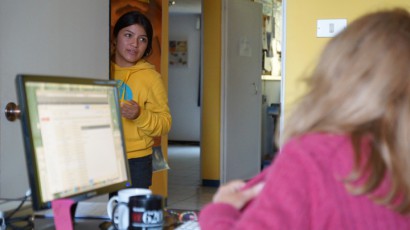 Above, Gaby consults with Nancy.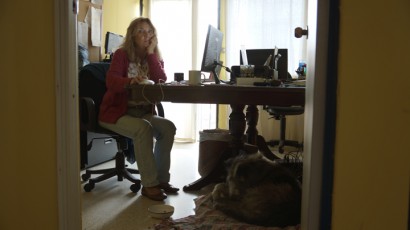 Above, Nancy at her desk.