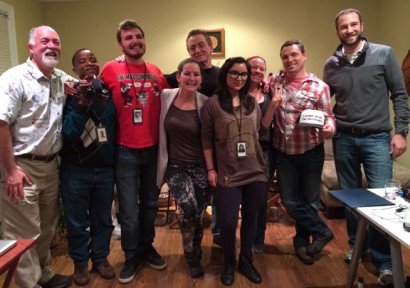 WASHINGTON, DC, 23 February 2014 — Check out the group photo at the end of our Video Journalism Workshop this past weekend. We had a diverse, international group.
From left is Bruce Jones, Jerry Gardiner from Liberia, Will Hoffinger, Mariana Alvarez Joyal from Venezuela, me, Zar Sarmast from Afghanistan, my wife Esther from Cuba, David Ruck, and Mark Burrell.
Missing is Court Allam, who had to catch an early flight back to Kansas.
What a privilege to work with these people.
(Photo by Laila Rossi)