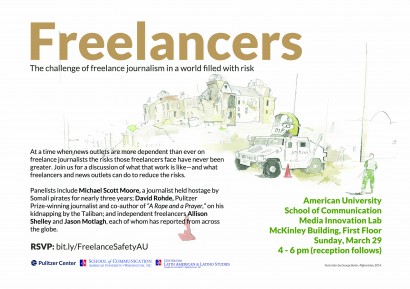 WASHINGTON, DC, 16 March 2015 — Don't miss the March 29 panel discussion with veteran freelance correspondents, and media managers, discussing how to manage risk when working overseas.
This event is sponsored by American University's School of Communication and the Pulitzer Center on Crisis Reporting.
The event is free and open to the public.
RSVP here: bit.ly/FreelanceSafetyAU
Please feel free to contact me with questions: [email protected]