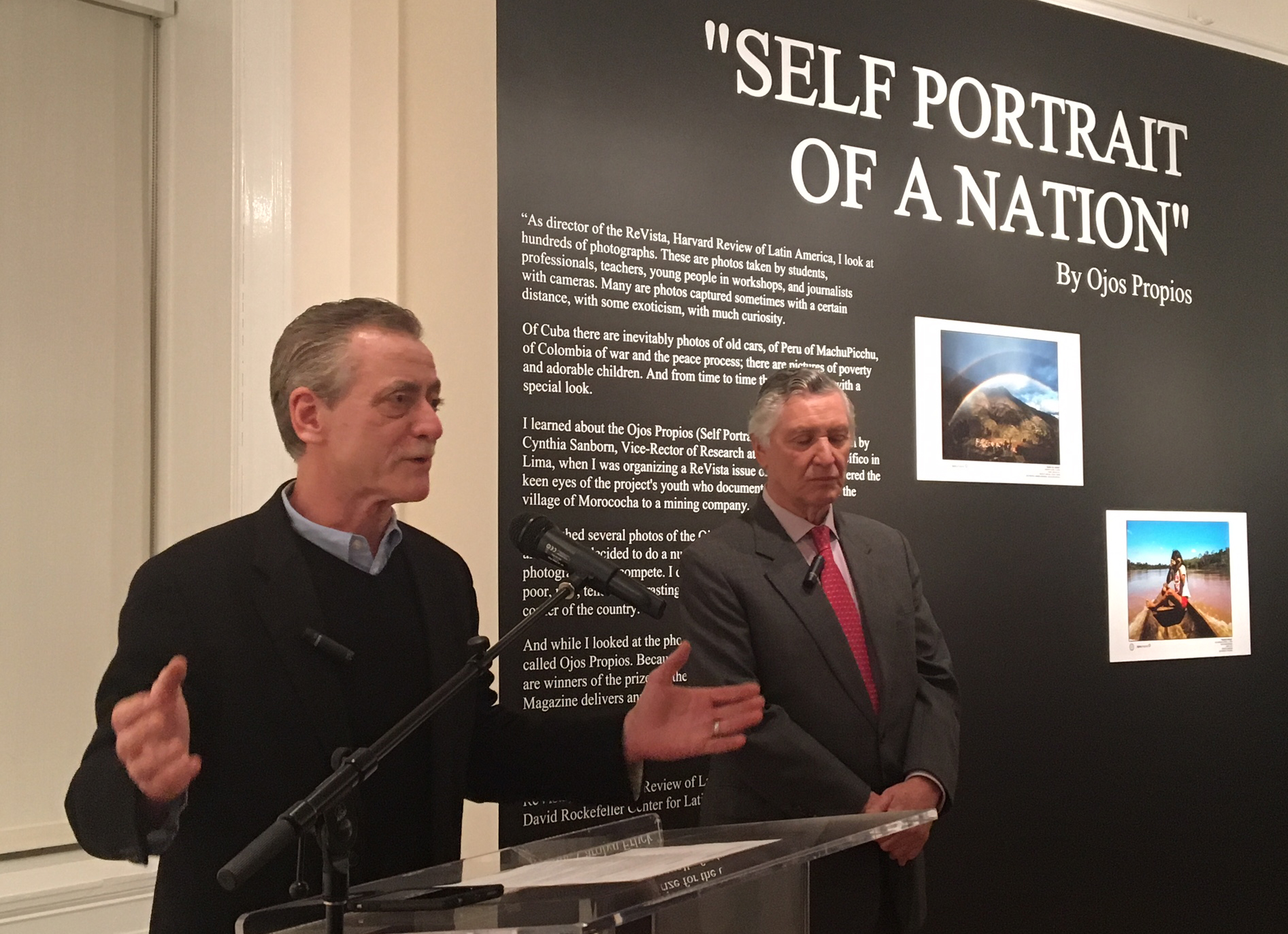 WASHINGTON, DC, 1 March 2017 – I delivered a few remarks at the inauguration of the photo exhibit, "Self Portrait of a Nation," (Ojos Propios) at the Peruvian embassy in the nation's capital. Standing to my left is Peruvian Ambassador to the United States, Carlos Pareja.
The exhibit focuses on images made by "citizen photojournalists" in some of the most remote and underprivileged corners of Peru. The exhibit is the result of a decade-long effort by photographer Andrés Longhi.
My two most important takeaways from the event are: (1) Technology has enabled non-professionals with access to digital cameras and the Internet to take part in the representation of their own communities, their own countries and their own realities. (2) The ability to take part in the global conversation that we call "journalism" validates and empowers the practitioners and their subjects.
(Still photos by Esther Gentile)
You can see the event here: https://www.facebook.com/EmbassyPeruInTheUSA/videos/1946719012056744/