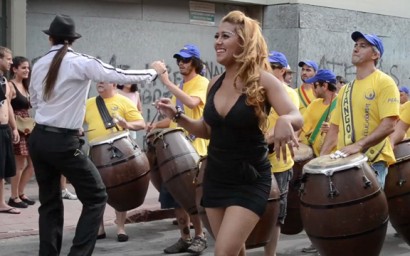 http://videojournalismworkshops.com, WASHINGTON, DC, 28 December 2013 — Seeing is remembering. This is one of the main points that Cecilia Arregui makes in her film about a man trying to preserve the memories of the neighborhood in Montevideo, Uruguay, where he grew up.
Cecilia produced this film during my recent Backpack Video Journalism Workshop in Montevideo, Uruguay. The five-day event was organized by Valentina Quagliotti, an exchange student at American University (AU) in 2010. Valentina returned to her native Uruguay after a semester at AU and founded Ikusi, a non-profit dedicated to using video to spark social change.
And this is what Cecilia attempts to do in her film, titled, "The Rhythm of Memory." Click HERE to see the film.