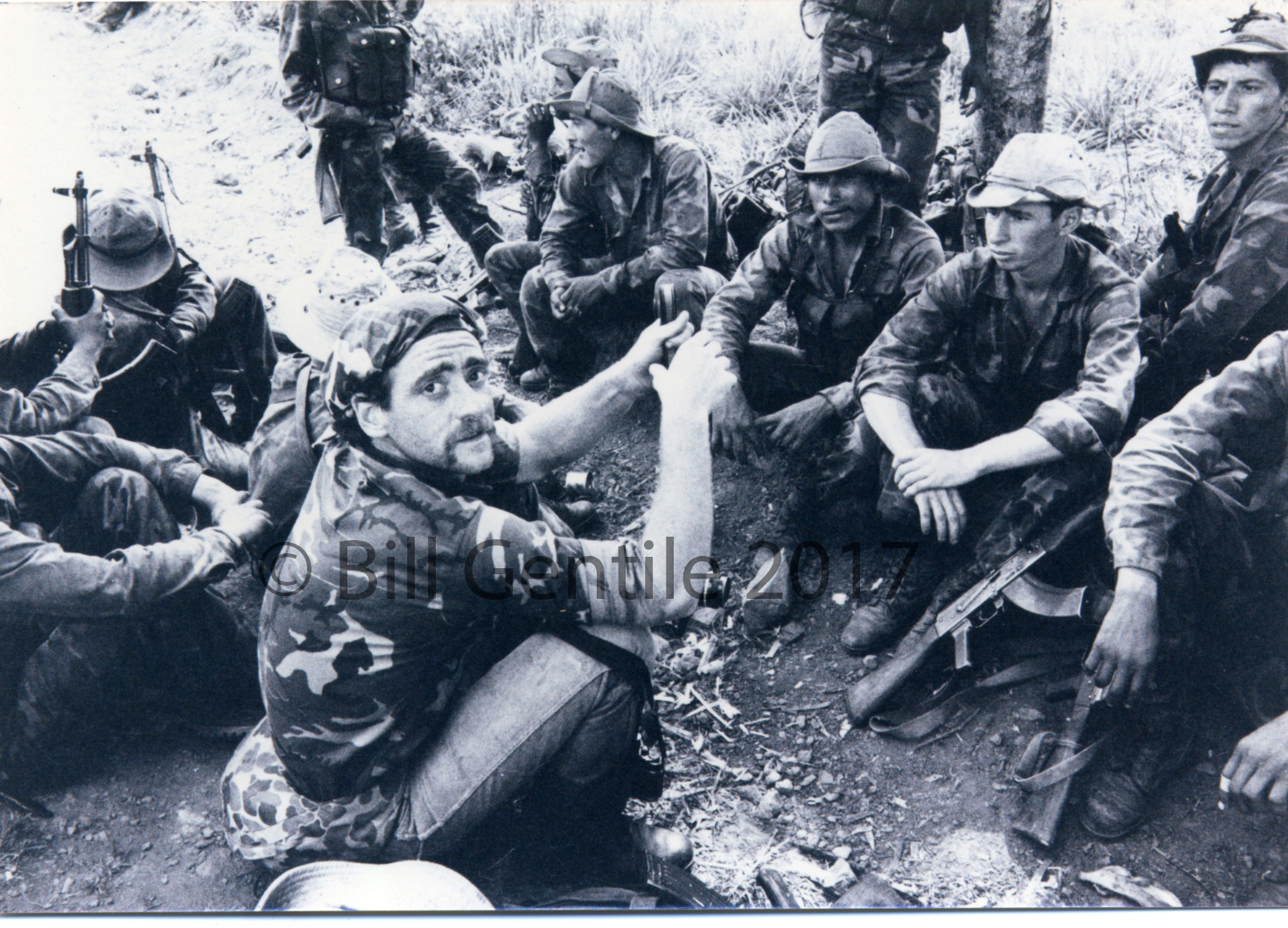 WASHINGTON, DC, Day 7 of 40 – I've never served in the military. But since my earliest days of freelancing in Central America to more recent days of freelancing in Iraq and Afghanistan, I've shared the experience of soldiering with countless members of numerous armed forces in many countries around the world.
On this, Veteran's Day weekend, I think it appropriate to mention the deep respect I have for those men and women who serve their countries with courage, conviction and honor. And I offer my deepest gratitude to all of them, for allowing me to share and to document their work. Without their generosity of spirit, without their support, without their protection, I could never have documented the tragedy and the heartbreak that is war.
Thank you.
In this first picture, I spend long days and short nights with members of the Sandinista Peoples Army in the northern mountains of Nicaragua during the 1980s Contra War. Freelancers like myself (and Scott Wallace who made this picture) often take extraordinary risks to cover a given story, because it's one way to make a name and to move up the ranks of journalists competing on the same turf.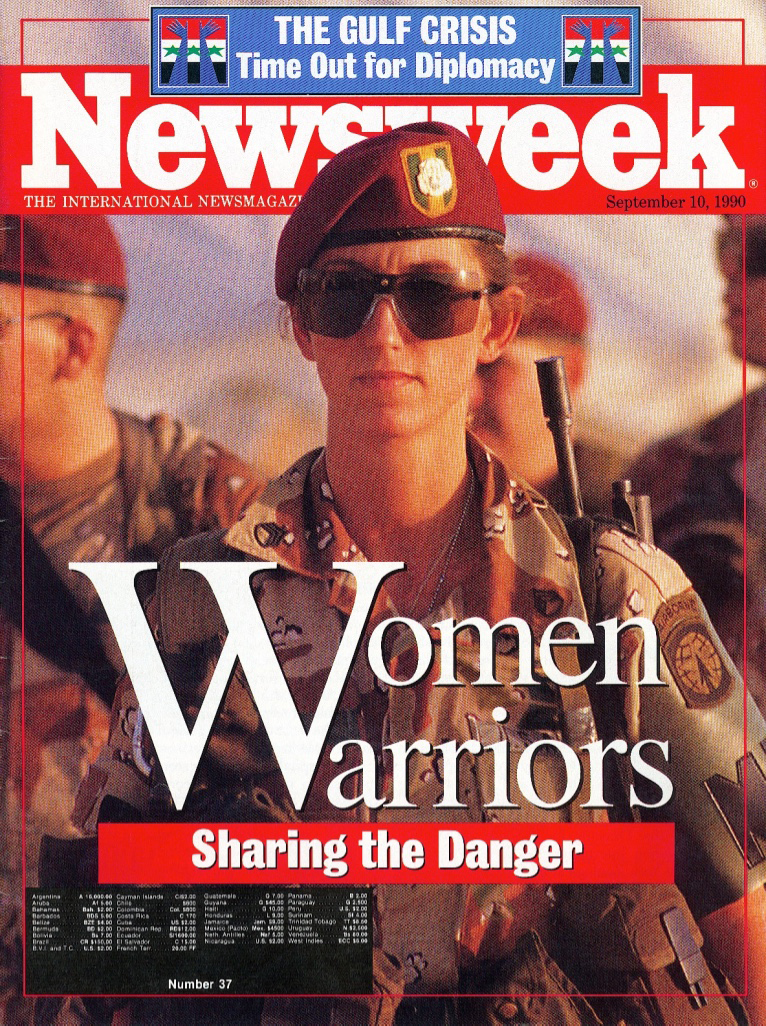 I made this image for the cover of Newsweek magazine during the Persian Gulf War in 1990. At that time I was under contract with Newsweek, but later would turn to video journalism and back to freelancing.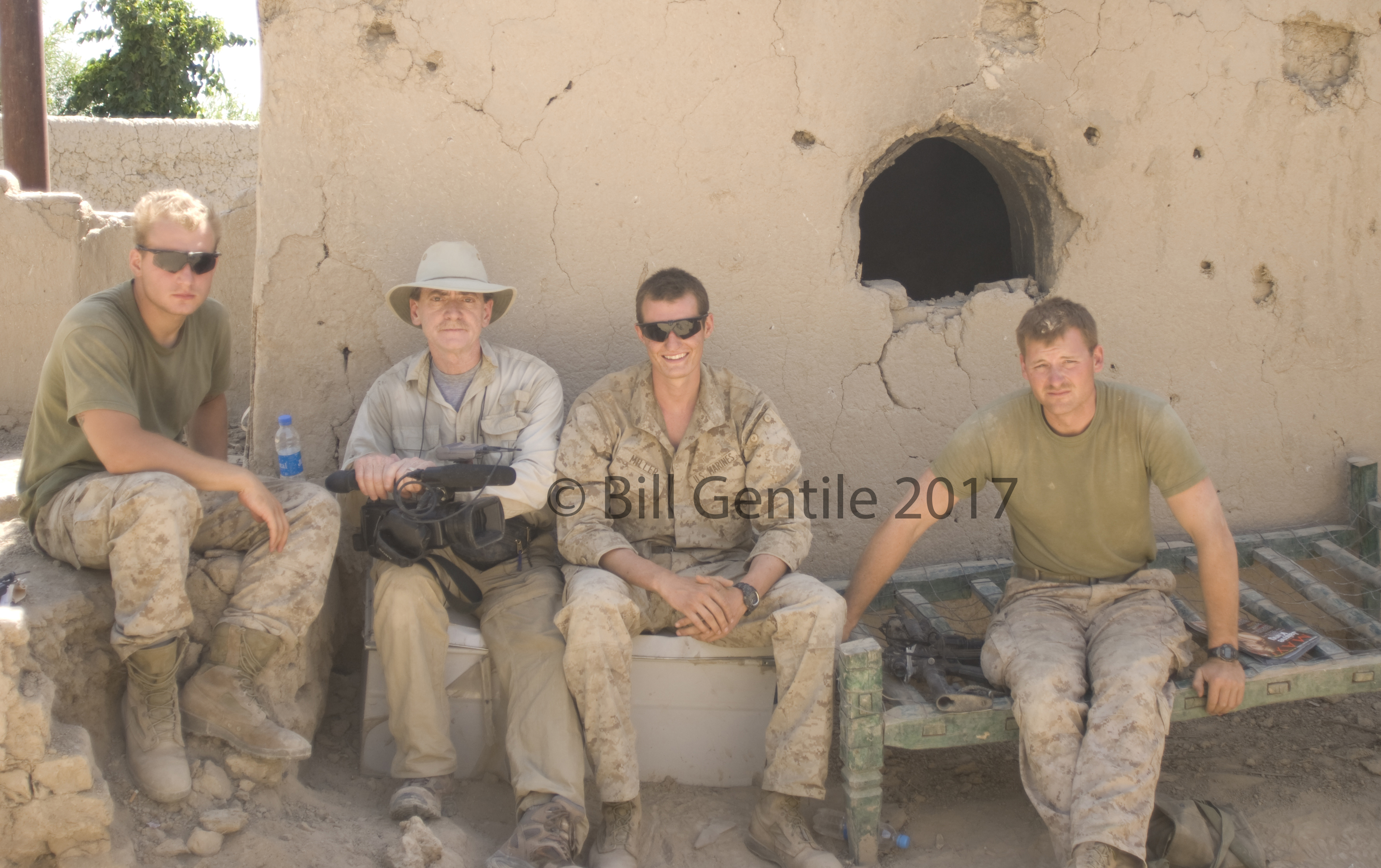 I'm embedded with the 24th Marine Expeditionary Unit (24th MEU) in Afghanistan's Helmand River Valley during a major Marine offensive against the Taliban in 2008. I was on a freelance assignment for NOW on PBS. The resulting story, "Afghanistan: The Forgotten War," was a finalist for a national Emmy Award. It lost to a two-part series by CNN's Anderson Cooper on rape in the Congo.
To see my story, click HERE.
The embed with the 24th MEU was one of the best experiences I've had with the military in nearly 40 years of covering conflict. The commanding officer of the unit, Captain Sean Dynan (I believe he's a major now) told me when I first arrived at his location, "If you're crazy enough to be here with us, I'll let you do whatever you want to do, just as long as you don't get in the way of my Marines. If you do (get in the way), I'll send you home."
Dynan gave me the freedom to move around with whichever platoon I chose during any given day. We trusted each other. And I shot and produced a story for NOW that I am proud of to this day.