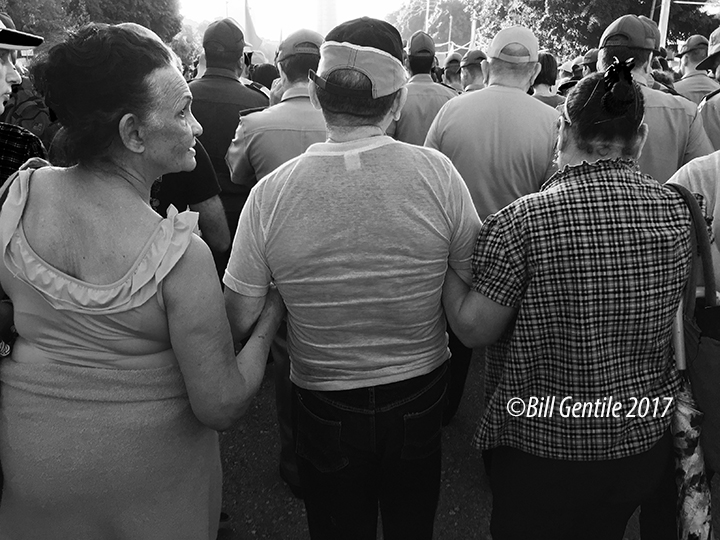 HAVANA, Cuba, 2 January 2017 – Three Cuban women walk arm-in-arm toward the Plaza de la Revolucion to witness a parade honoring this nation's Fuerzas Armadas Revolucionarias (FAR), or Revolutionary Armed Forces.
They will arrive at the Plaza de la Revolucion where the Monumento a José Martí, Cuba's national hero, towers over the parade ground.
This was a quiet, even somber event. It took place only weeks after the death of Fidel Castro, who seized power here in 1959 and died in November 2016. Many Cubans still are processing the fact that Castro is gone.
Throughout this march, I sensed a respect for the fallen Cuban leader – even from Cubans who disagree with the system that he put into place. Many Cubans criticize the system in which they live. But my experience has been that few will directly criticize the man who created it.
I didn't ask these women about all this. Perhaps I should have.
(Photo by Bill Gentile)